11 York Street - Brand new Premium Serviced Offices coming to Manchester City Centre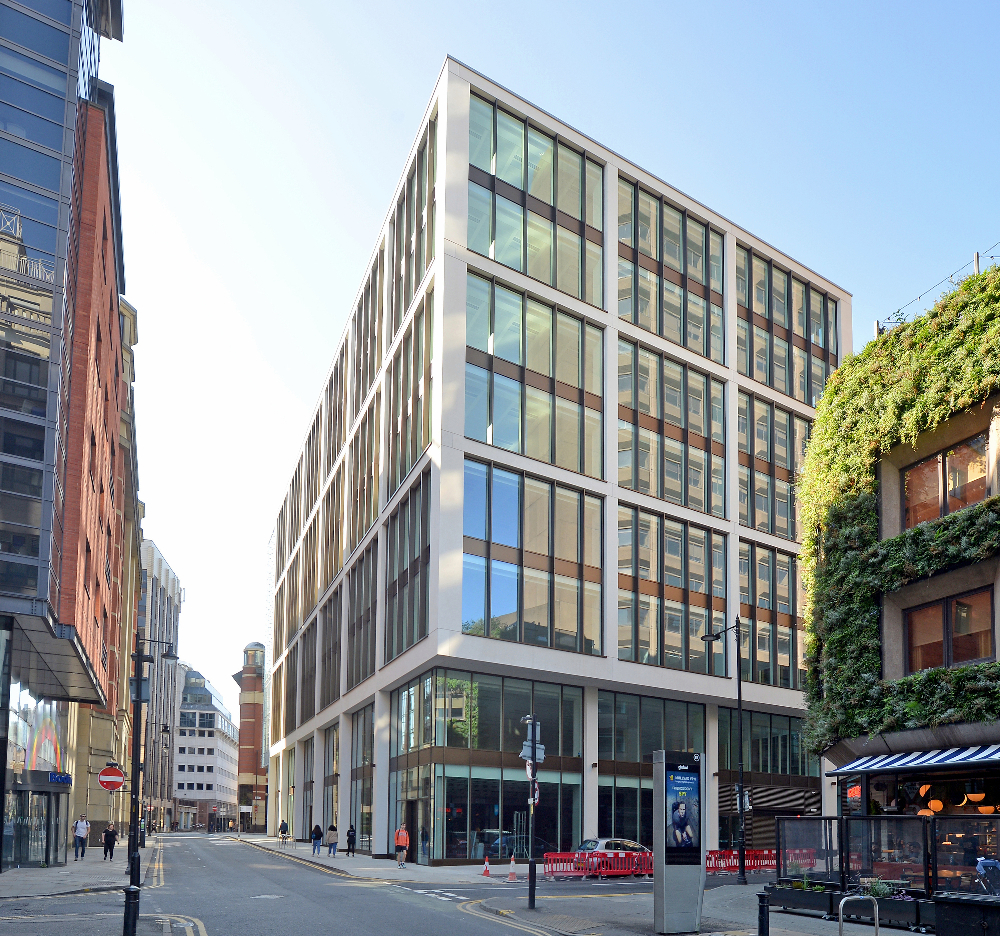 We are excited to announce a brand new "premium" serviced office space in Manchester city centre opening in March 2023.
11 York Street joins an upwards trend of serviced office spaces opening in Manchester.
This is the second office space from the team who operate One Park Row offices in Leeds, which opened in 2018, and now has two floors of premium offices.
11 York Street will be a boutique-style managed office space with high service levels, including a staffed reception desk with call answering, mail collection and forwarding, full cleaning and site management. Based in the centre of Manchester just minutes from all the major transport hubs, this two-floor office offers 22,000 sq ft of flexible workspace that is available for teams of varying sizes to take advantage of.
High-speed internet and phone booths are designed to make this ideal for bringing people back to the office while facilitating remote working where needed. The team say that they hope to encourage collaborative working and raise the standards of serviced offices in Manchester.
This thoroughly modern investment is fully furnished and comes complete with flexible layout options and office kitchens. The sky suite on the eighth floor and stylish roof terrace will allow workers to enjoy the views that Manchester city centre has to offer during hosted events. There will also be regular yoga sessions in the building, the firm has said. Access will be 24 hours and there are ample facilities, including disabled toilets and recycling.
11 York Street is situated in a prime location in Manchester's bustling city centre. There is car parking close by and the Piccadilly Gardens tram stop is a two-minute walk away. Manchester Piccadilly and Victoria train stations are both a 10-minute walk away.
This office space is expected to contribute to the newly thriving business community in Manchester. There are five new buildings opening over the next six months, showing a strong and bullish flexible office market. Those wanting to declare interest in the space and find out prices are invited to call to book a viewing early on 0800 611 8150
Interest is expected to be high, so it's advised that professional service firms and corporates declare interest early to avoid losing out on this in-demand location. At the heart of Manchester's developing flexible office scene, it offers easy access to workers for a comfortable, premium setting for productivity.
Located in the Central Business District of Manchester (CBD), 11 York Street is more than just a set of offices with exceptional levels of service – it's a modern architectural splendour. With expansive floors of modern furniture, the décor retains an airy feel of minimalism, getting employees and managers alike into the ideal headspace for carrying out professional content and delivering optimum services.