5 Amazing Serviced Offices in Leeds City Centre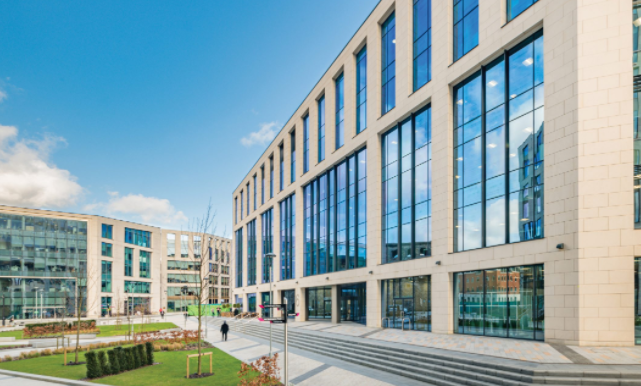 Leeds is a compact and busy city, enjoying it's new friend Channel 4 and confidence is high. The city centre has enjoyed huge investment recently with the Trinity shopping centre, and new John Lewis. The train station area is popular with companies for office space because, lets face it, everyone only wants to walk 5 minutes to work.
Transport options in Leeds are actually very good, yes traffic can turn nasty at peak times, but you can drive into the centre with little trouble outside of rush hour, the train station is undergoing huge changes and bus routes are efficient.
It's one of the UK's best cities to be based in, and because it was home to one of the UK's first serviced offices, supply is good and choice varied. New office spaces are popping up and expanding. Recently 7 Park Row hit 70% occupancy within 3 months of opening – demonstrating really strong growth from SME moving from transitional leased spaces to flexible space. Some of the large buildings such as Platform and Aire Street are actually full at the time of writing.
So what if you are looking for office space in Leeds City Centre – what are your options? We've pulled together 5 of our favourite buildings for you to review – if you need help just call our Leeds office on 0800 611 8150
I want a City Centre office, what you got then?
6 Wellington Place, Leeds
Located just 5 minutes walk from Leeds Train Station, within the new Wellington Place development, 6 Wellington Place is brand new, offering light, open plan modern serviced office space.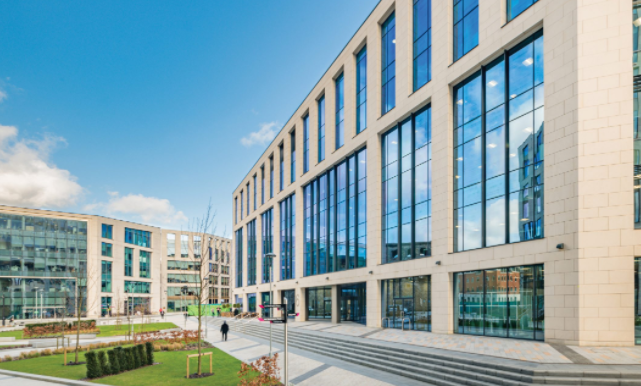 The building offers a huge professional atrium with staffed reception. The serviced offices themselves offer an exceptional level of service with barista on hand all day serving amazing coffee, tea and juice with biscuits and after 2pm is a free beer tap!
The offices range from 4, 6, 10, 12 and larger with stunning furniture included. There are several meeting rooms which are included in the price.
Ideal for: multi-nationals, professionals and tech firms
One Park Row, Leeds
Prominently situated in Leeds City Centre just opposite 1 City Square, One Park Row is in the hub of the financial and professional district of the city.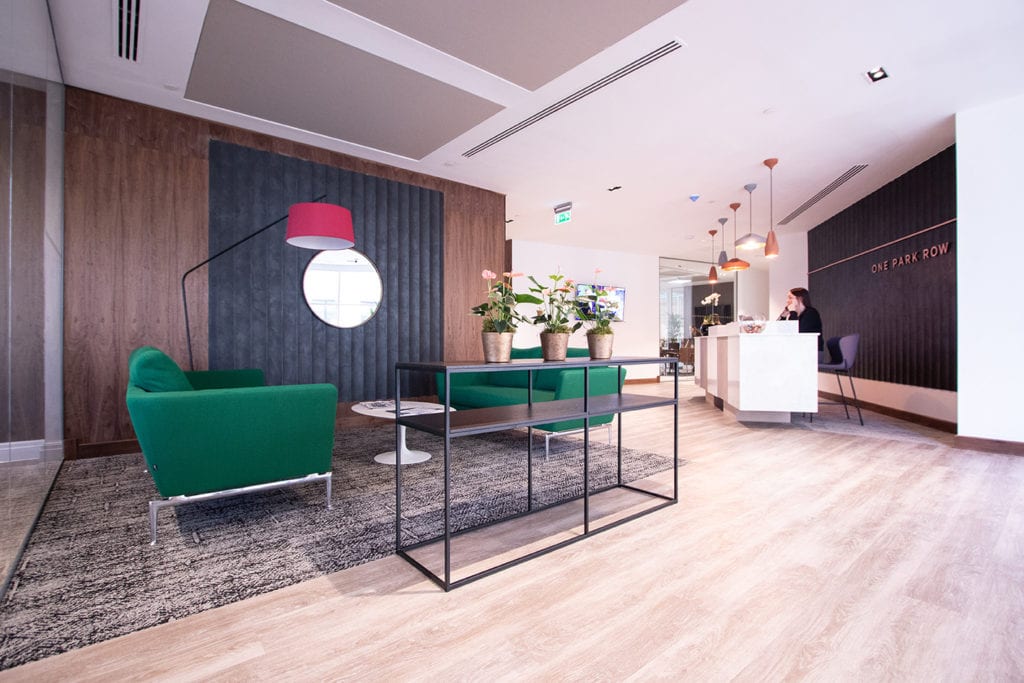 Internationally recognised architect firm NORR has designed the building to provide not only a fully serviced office but an exceptional working environment.
In this iconic building, there are flexible meeting spaces and offices for 2 to 40 people. A member club lounge also provides a stylish workspace. Ultra-fast internet, bike racks, and a concierge service are included, and there is a Sky Terrace for a birdseye view over City Square, perfect for impressing clients.
One Park Row is the ideal serviced office for businesses that focus on productivity, well-being, and professionalism.
Ideal for: legal, financial services and accountants – very professional smart medium sized office spaces
7 Park Row, Leeds
Located just up from One Park Row, just 3 mins walk from Leeds Train Station is 7 Park Row.
With a superb location in the business and financial districts of Leeds, 7 Park Row is ideally situated.
Contemporary style and flexible office spaces allow for businesses of all sizes to find the perfect spot in this building. Recent refurbishment includes a stunning double-height reception and glazed walls for a stylish and elevated first impression.
As a Leeds fully serviced office space, you have access to support staff and high-speed internet. There are two meeting rooms and a choice of co-working or dedicated desk spaces. The location is ideal for all transport links and is close to all of the amenities of the city.
Ideal for: creative professional industries who enjoy networking
Yorkshire House, Leeds
Located off Greek Street – and if you know Leeds, you'll know it's a super pedestrianised street filled with great bars and restaurants!
Occupying several floors of Yorkshire House the serviced offices are smart, modern and offer lots of break out spaces, phone booths and the best part is the huge café bar area, with one of the best roof terraces in Leeds! Many of the clients who occupy Yorkshire House use the café area to breakout from the office and also it can be used for functions such as team meetings.
Offices are from 1/2 desk private offices up to much larger spaces.
Ideal for: professional services, creatives and co-workers looking for great value city centre offices
Bank House, Leeds
Occupying the old Bank of England headquarters, it's actually fully bomb proof – which is handy.
Offering a co-working feel with great value serviced office space, Bank House is a very good option for those looking for medium to large spaces offering great value.
Ideal for: those looking for large value space 5 mins from Leeds Train Station
---
If you'd like us to review your requirements and make some suggestions on your Leeds offices search, just email info@offices.co.uk or call 0800 611 8150