6 Wellington Street - New serviced offices in Leeds to open February 2022
A new and exciting co-working space in Leeds is opening in February 2022 – joining the Wellington Place community. Opening just next month (February 2022), 6 Wellington Place will provide choice and flexibility for the ever-changing needs of today's employers and workers – this has never been more important since the shift to new ways of working during the pandemic.
New serviced offices openings are happening on a regular basis during these post-Covid boom times and demand in Leeds is very good due to its diverse economy, leading universities and vibrant social scene.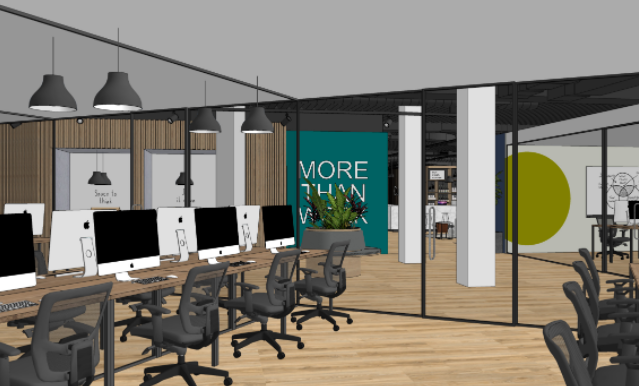 Wellington Place is an ideal location for all types of business from tech to law, and being only 5 minutes walk from Leeds Train Station, not only for the convenience factor – it's close to the city centre, station, parking, shops and hotels
Forming park of the 3rd Floor at 6 Wellington Place is a stunning modern workspace space, taking 19,821 sq. ft in total, offering natural light and great views for its community. Fully serviced suites are available enjoying an "all inclusive" package allowing tenants to get on with their work and enjoy workspaces with all amenities included.
Serviced Offices at 6 Wellington Place offer a modern, experience-led lifestyle alongside the traditional requirements of office functionality – it ticks all the boxes, creating unique opportunities for start-ups, SMEs and other individuals to have their own fully serviced offices or the opportunity to hot desk, all on completely flexible terms at the premier address of 6 Wellington Place.
Call us for more information and pricing on 0800 611 8150