A Quarter of all iPhones are Smashed – 5% Totally Unusable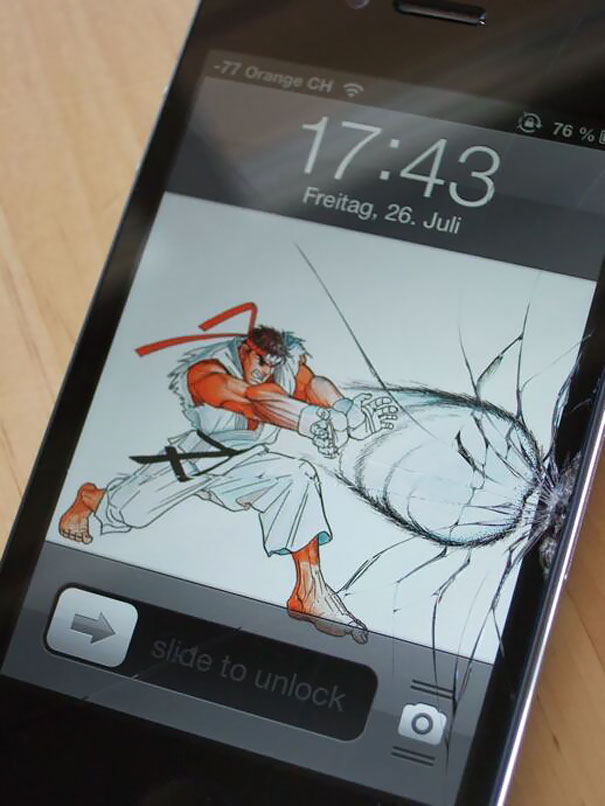 27% of smartphones have smashed glass at any one-time survey finds
We've all got the friend with a smashed smartphone – trying to view their phone screen in between shards of broken glass – putting off the day when they must spend £100 to get it sorted.
The problem of smashed smartphone glass is worse than initially thought though.
A survey of 2,400 office workers with smartphones by workspace provider Offices.co.uk, has concluded that 27% of all workers handsets have some sort of smash to the screen, with 2% rendered totally unusable.
The Offices.co.uk phone screen survey concluded:
65% had some sort of damage to the case or screen
27% had what you might call "an officially damaged screen"
5% were rendered "phone only" by smashed glass
2% totally unusable
Office workers complained about phones being too delicate, with the new iPhone X model being bad because of glass right to the edge.
IT departments of those surveyed have added that they are having to add a protecting glass cover to all workers phones in order to keep damage to a minimum.
Richard an IT technician says: "we must have replaced glass on at least 100 iPhones last year, now we are fitting tempered glass on the front and plastic cases. People seem to drop them for fun".
Jonathan Ratcliffe from Offices.co.uk adds, "it's amazing how prone to damage these phones are, it seems the more expensive they are the worse the problem. You see phone screen repair shops all over cities now – it's a huge problem".
"With a quarter of smart phones damaged the business to be in is screen repairs it seems!"
Some of the Best Ways phones had been smashed:
Threw phone instead of a ball for the dog by accident – Kate, Chester
Phone slide off the car dashboard and out of the car window – Dave, London
Tripped up in the street – phone went flying in front of at least 50 people – Polly, Kent
Some of the Best temporary fixes to a smashed phone screen include:
Adding fun wallpaper with characters smashing the screen from within (see image links below)
Using kids plasters over the worst damage
Wrap in cling film