Back to Business: Shared office spaces tentatively reopen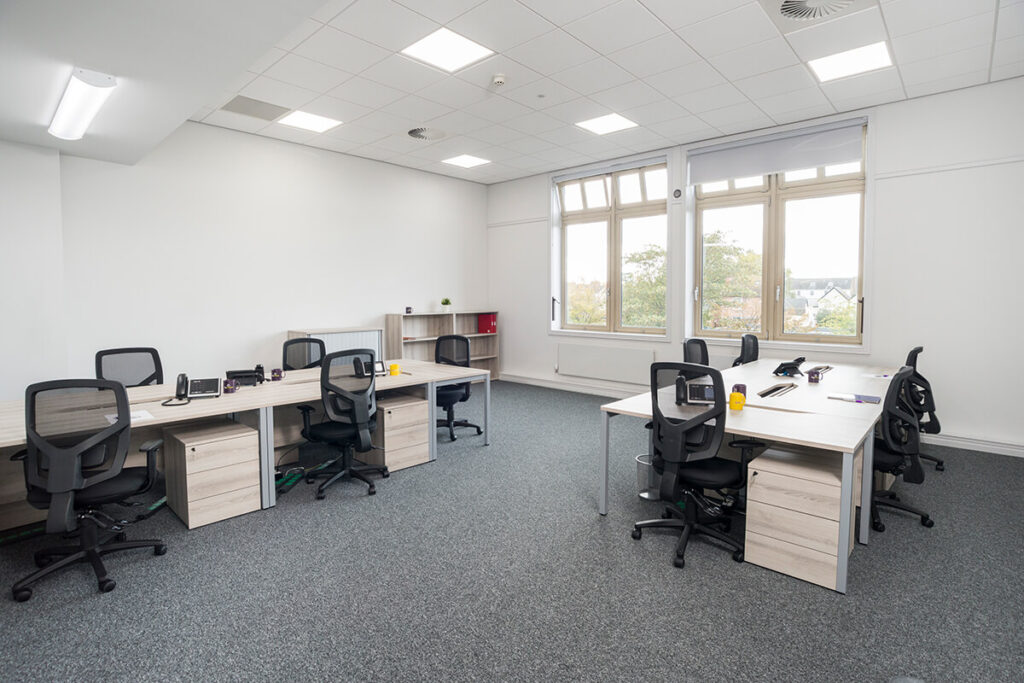 Serviced office managers across the country have been working flat out to reopen their offices during June, installing facilities to protect clients and help them get back to business.
Across the network of 5,000 shared office spaces in the UK, the task of being able to reopen safely has been a huge one – requiring careful planning and determination in the face of negative press and Government restrictions.
"I've never seen an industry pull together like this in face of such aversity – the office space sector has really pulled the stops out to get workspaces reopened for business – albeit slowly and carefully", explains Jonathan Ratcliffe from serviced office provider Offices.co.uk
Reopening a shared office space might be one of the most difficult like many public spaces with high footfall. Centres with large open plan shared co-working desks face the biggest challenge – the Government is actively discouraging this type of workspace for now. Centres which are formed from mainly private office suites are obviously an easier option and with only 30% of staff thought to be returning to work over the next few months, keeping distance is much easier when offices are closed off from each other. Locking down communal spaces within an office building restricts the chance of contamination.
With the Government issuing advice to wear face protection on public transport, it is thought that this clear message will help employees feel confident in the transition back to working in a City centre office environment.
The two stages of shared office reopening:
STAGE 1 – June
Building access restricted for tenants only
One-way systems for tenants accessing and leaving buildings
Closing of shared facilities such as kitchens, breakout spaces and sitting areas
Closing of meeting rooms, or restrictions for internal use with cleaning between
Restricted reception services
Cleaning stepped up including daily deep cleans
Installation of sanitisers, protective screens, floor markings, disinfectant shoe mats
STAGE 2 – July
Access to be open to include visitors, some restrictions may apply
External visitors to be allowed access to meeting rooms
Reception services resume
Café areas to open based on Government guidelines
"Staff across the UK from large City skyscrapers to small regional offices have worked extremely hard to provide protection for staff and clients alike ahead of their reopening schedule. As an industry we are all hoping that by taking baby-steps we can welcome everyone back to the office safely and inspire confidence for the rest of 2020", concludes Jonathan Ratcliffe from Offices.co.uk