KERB Opens in Covent Garden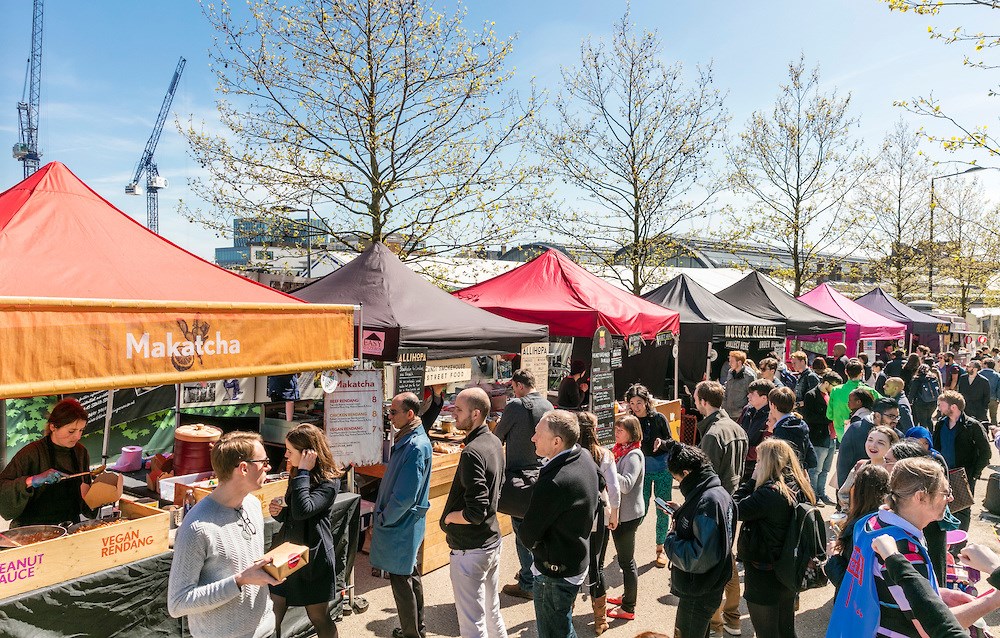 Street food collective KERB is set to open its first bricks and mortar store in Covent Garden, opening Seven Dials Market with a restaurant space and stands for their independent traders.
Split over two floors, the mixed-use space will include Cucumber Alley for the butchers, bakers and other producers they have partnered with, while the upper floor will be occupied by caterers providing sit-down meals and street food.
The owners believe this is the future of dining out in the capital. As more people shun commercial supermarket chains, such food halls provide customers with a social experience and give them greater access to fresh, affordable produce.