New serviced offices in Euston open April 2022
As workers around the world start coming back into the workplace, determining what the modern office looks like post-lockdown is a big responsibility.
We believe in a future of flexible, hybrid working, with the role of the office becoming a central hub that facilitates collaboration and innovation.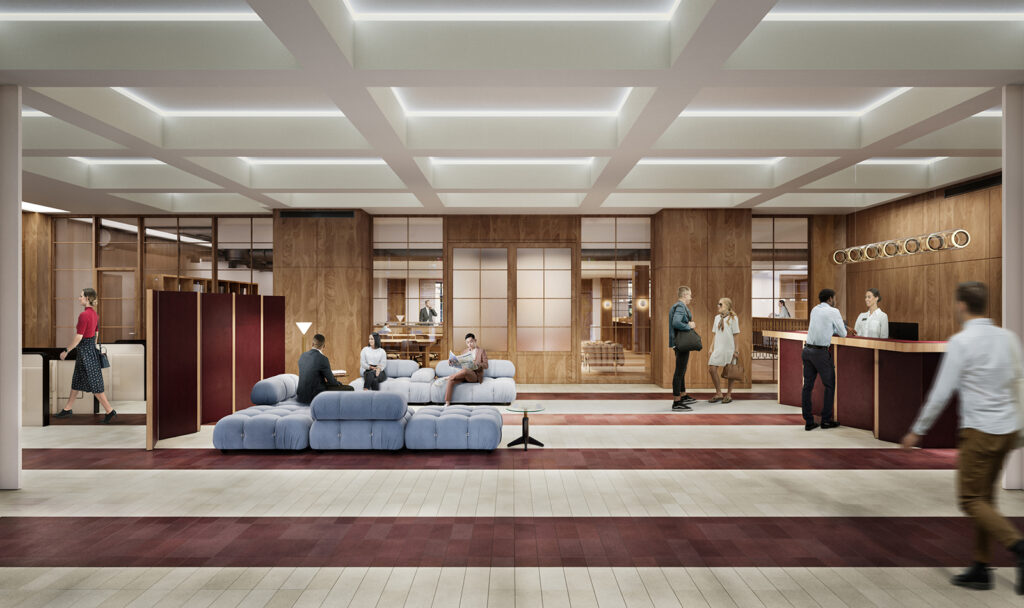 Therefore we're thrilled about our new workspace opening in April, 210 Euston Road in Euston. This site is our vision for the future of office work. A collaboration with award-winning architectural firm Universal Design Studio creates a dynamic space with flexible workspaces and a range of different environments that respond to the evolving needs of our members.
210 Euston Road also hosts a range of great amenities for our members, including individual terraces, a fitness studio, an open plan lounge, an exhibition space, and a stunning bar located on the seventh floor.
Our aim with 210 Euston Road is to give businesses everything they need to support their teams to work in the way that suits them. Minutes away from Euston station and Kings Cross St Pancras, close neighbours include Google, the Wellcome Trust, and UCL.
210 Euston Road is a convenient office location that gives businesses the space and support to grow.
For availability and pricing please call 0800 611 8150