New Serviced Offices launch in Cheltenham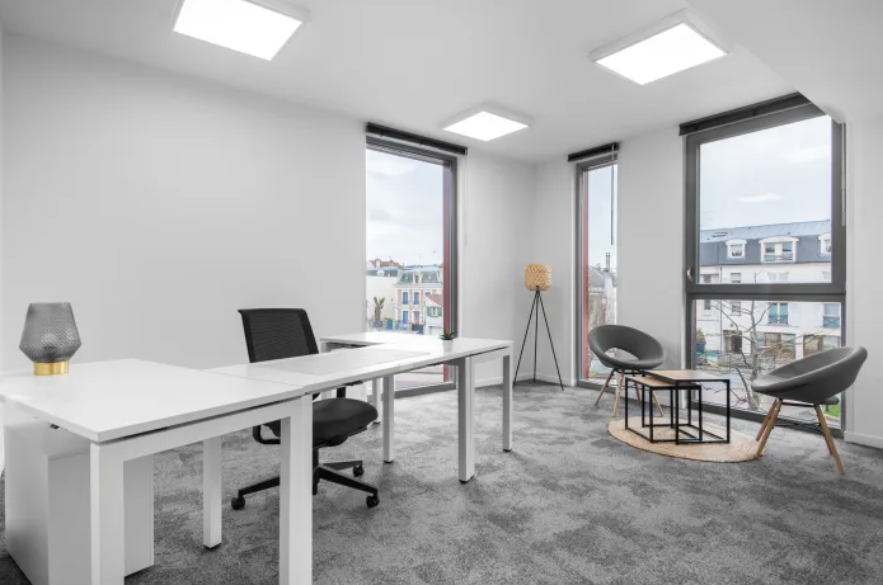 Experts in providing high-quality serviced offices, Offices.co.uk are introducing this modern working environment for the businesses of Cheltenham.
The Old Grange Opens in October 2023 has everything companies need, from private office space to coworking spaces in this thriving redevelopment located North of Cheltenham in the village of Bishops Cleeve.
Following hot on the heels of success in other towns and cities across the UK, the newly renovated Grade II listed building into ready-to-use workspaces and meeting rooms that blend the traditional architecture of the building with modern amenities. Set against the backdrop of elegant windows offering superb views across The Grange, exposed wooden beams and grand fireplaces, the building retains its heritage and charm while being delightfully repurposed for modern lifestyles.
Located just off the main road, (the A345), The Old Grange is ideal for local business owners and those coming from nearby Gloucester. The town centre is just a stroll away with excellent transport links for public transport and a mere four minutes drive from Cheltenham Racecourse; the location couldn't be better for hosting clients or simply finding a new base to operate from.
Serviced Offices and Flexible Offices
Offices.co.uk has become synonymous in the professional world as a go-to for businesses looking for functional working spaces and offices without having to commit to long leases. Thanks to a changing landscape within many business sectors, an opportunity arose for a more adaptable way of working designed for remote and hybrid businesses who needed a professional office space to host clients or to work in a more formal setting.
By operating on a pay-as-you-go basis, we have been able to carve a niche in the market by offering entrepreneurs and small business owners as well as large organisations an office space to use when needed without being tied into lengthy contracts.
With a growing number of businesses boosting the UK economy, sole proprietors get the exclusive opportunity to work alongside other emerging enterprises in the local area thanks to this unique service.
The redesign has been completed with those in mind who are looking for functionality, collaboration and attractive working environment. To meet this demand, there are various options to suit the nature of any business. From custom offices to private offices, meeting rooms, and break-out spaces, companies can host teams of any size at The Old Grange or purchase a membership, allowing access to other locations too.
The Success of Serviced Office Spaces
The popularity of the shared working space in convenient locations is thanks to their flexibility and all-inclusive arrangement, allowing users to benefit from a range of amenities and supplies such as furnishings, WiFi connections, and increased security, as well as being a more cost-effective solution to traditional office spaces.
BOOK A VIEWING
Those interested in learning more about this exciting space can visit the link building listing below:
Serviced Offices
Car Parking
Serviced Offices in Cheltenham with Car Parking - Office Space to Rent in Cheltenham - These serviced offices are set within a beautiful listed building close to Cheltenham town centre. Located in a stunning grade II listed building, the offices offer meeting rooms and both private and shared work areas to suit your needs.
If you'd like to book a viewing or to get pricing, call 0800 611 8150
For more information regarding the The Old Grange Cheltenham press enquiries can be directed to J Ratcliffe who can be contacted on the following phone number; 0800 611 8150 or via email at info@offices.co.uk