Offices near Leeds Train Station - Aire Street - New Availability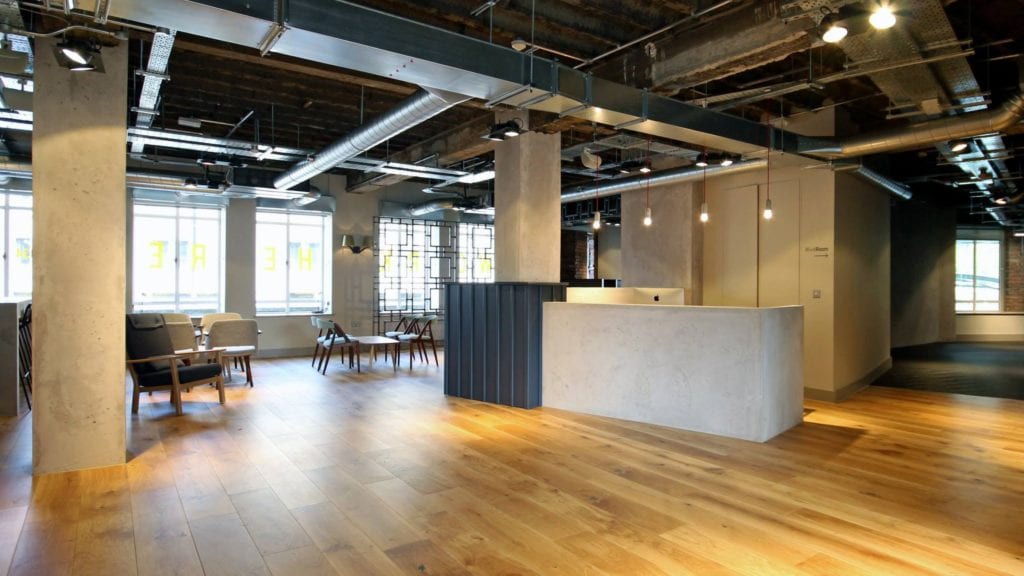 The door to the serviced offices tucked away inside Leeds Train Station is probably one you have walked past many times if you work in Leeds and exit via the food hall in Leeds Station.
Aire Street is a professional but warm office space, with friendly reception team and contemporary design. Office spaces here are generous and the fit out is very good indeed. Access to the train station is fantastic, and you have all the food and shops within the station on hand.
Availability as of June 2020 is as follows:
3 person Now 161 sq/ft
3 person 1st Jul 161 sq/ft
4 person 31st Dec 172 sq/ft
4 person 1st Aug 226 sq/ft
5 person 31st Aug 400 sq/ft
5 person Now 258 sq/ft
6 person 31st Dec 258 sq/ft
6 person Now 301 sq/ft
7 person 1st Jul 455 sq/ft
8 person Now 344 sq/ft
9 person 1st Sept 441 sq/ft
10 person Now 398 sq/ft
10 person 1st Sep 441 sq/ft
27 person 1st Aug 1,184 sq/ft
Special Offer
Rare 30 desk suite with 2 x meeting rooms now available
Situated in a stunning Art Deco building which overlooks City Square and forms part of the recently renovated Leeds railway station, this spectacular business centre provides stylish co-working and private office space. Individual offices can also be combined to create larger suites. The centre, which retains many original features, is furnished in a contemporary style with occupants benefiting from state-of-the-art communications, fully equipped meeting rooms, a club lounge, breakout area, high-speed internet, bike storage and showers.