Still no sign of £10,000 cash grants for many serviced office tenants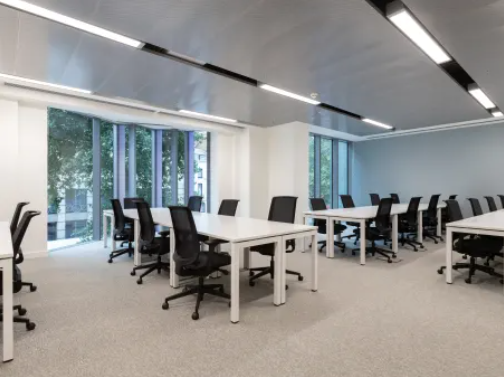 The Business Rates loophole which stopped shared office tenants from claiming a critical £10,000 cash grant from HM Treasury had been plugged with a new £617m fund last weekend. However Local Authorities are dragging their heels, and only a few have received the money.
"10 days ago, we were told £617m was now available for serviced office tenants. £10,000 was going to be paid to those who missed out – but the majority haven't had any positive feedback from their Local Authority saying that they are going to pay out", reports Jonathan Ratcliffe from Serviced Office company Offices.co.uk
The petition to the Government asking for help has now reached nearly 25,000 signatures – and support was shown from MP's and business leaders. £617m was promised by HM Treasury thanks to the campaigning from thousands of small businesses across the UK desperate for help.
"One of our clients had said after the news: "We'll be able to sleep again"– this is how seriously these small businesses need this cash grant and for Local Authorities to be dragging their heels is simply not on – we need a process, we need a timescale", Ratcliffe adds.
In a communication seen by Ratcliffe on Monday 4th May, Manchester City Council had said:

"We are now waiting for our funding allocation and detailed guidance to help us to develop our local scheme. When we receive this we would aim to update our website and issue a further press release within a few days of receiving the detailed guidance.

From what we have seen up to now there is additional criteria and information required, including demonstrating the detrimental impact on the business due to COVID19 and evidence that other grants and support has not been received. We therefore need to be absolutely clear on what we need and who is included before we start inviting applications.

As soon as we get this information, we will publish something on the website."
Ratcliffe adds: "Following the news last weekend, everyone was so excited, but now it's fallen flat – we are now months into this crisis and no support is forthcoming from those who missed out"
The news is mixed from across the UK:
A Flexible Space operator reported clients in centres in Barnsley, Manchester, Stockton, East Riding, Sefton and Burnley have received their cash grants.
A serviced office provider in Cirencester says all their clients who were eligible have now received their grants.
Cheltenham Council has received £1.2m of cash to distribute, enough for just 120 small businesses but again are awaiting guidance on how this should be distributed.
Serviced office operators in London say it's a lottery as some Local Authorities simply do not have the capacity to deal with enquiries and can offer no help.
Manchester City Council is awaiting guidance.
Call to action
"It seems either the Local Authority is being proactive and releasing the cash immediately, or they are waiting for guidance and criteria on whom should be given the grant. We need every serviced office tenant who hasn't received their grant to email their MP and local Business Rates department immediately!", concluded Jonathan Ratcliffe from Offices.co.uk