The Best Serviced Offices in North Leeds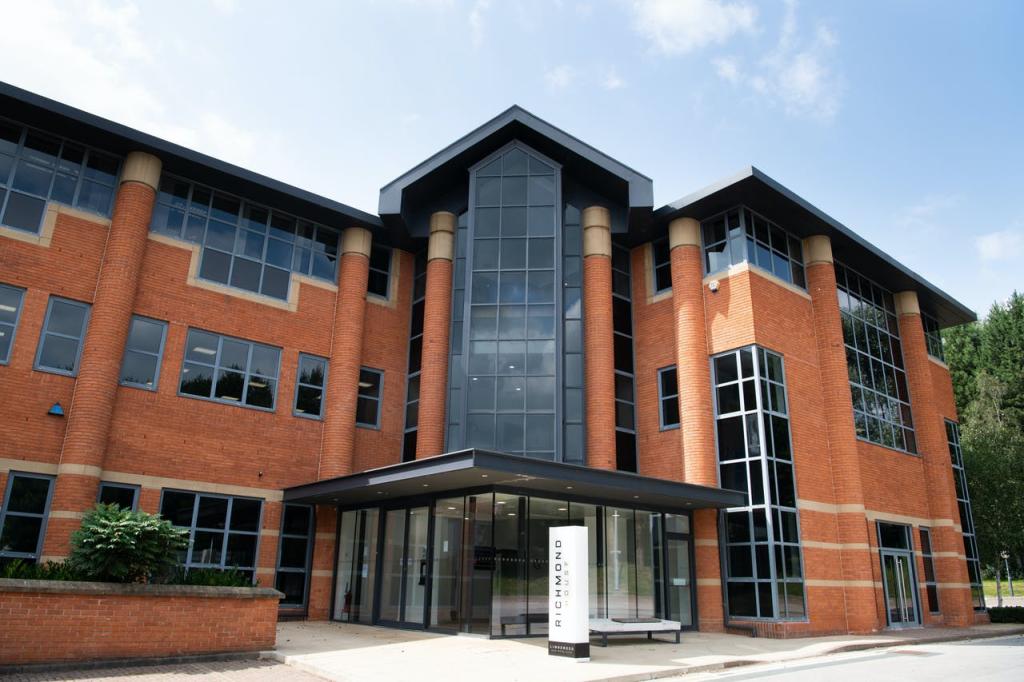 If you are looking for office space outside Leeds City Centre, then locating North of Leeds is the perfect balance of easy commute from Ilkley & Harrogate with a choice of professional and great value serviced office spaces.
If you have a specific requirement in North Leeds, please call us on 0800 611 8150
Serviced Offices North Leeds
Towards the North of Leeds (that being above Headingley, and across to Pudsey), we have a couple of superb options:
Richmond House, Lawnswood
This stunning workspace is set in leafy suburban surroundings, and has the amenities you could want in a modern working environment. More than simply an office, Richmond House is a destination workspace, where you can be at your productive best – bathed in natural light, contemporary decor, green space views, the latest in office design and technology.
Workspaces are also customisable, allowing teams to be flexible with their work environment and adapt it to their particular needs. The building is staffed by security 24/7 and monitored with CCTV, so you can rest assured your workers will be safe, while firewalls and best-in-class routers will keep your valuable business data secure.
• Superfast internet
• Telephone and soundproof booths
• Furnished
• Climate control
• Showers
• Stocked kitchens
• 24-hour Access
• Speciality coffee
• Bicycle storage
Best bits: design led styling, car parking right outside, very easy road access
Serviced Offices
Car Parking
NEW OFFICES NORTH LEEDS - Richmond House has the best of both worlds, enjoying a quiet suburban location but with Leeds city centre within easy reach. These offices have been beautifully designed to make the most of the natural light, with surrounding green spaces making them a delightful home for businesses large and small.
Leigh House, Pudsey
Best bits: great value, lots of car parking, close to (A6110)
Serviced Offices
Car Parking
Grade II Listed building offering great value serviced office accommodation close to Leeds & Bradford