Large Office Space to Rent - Newcastle-under-Lyme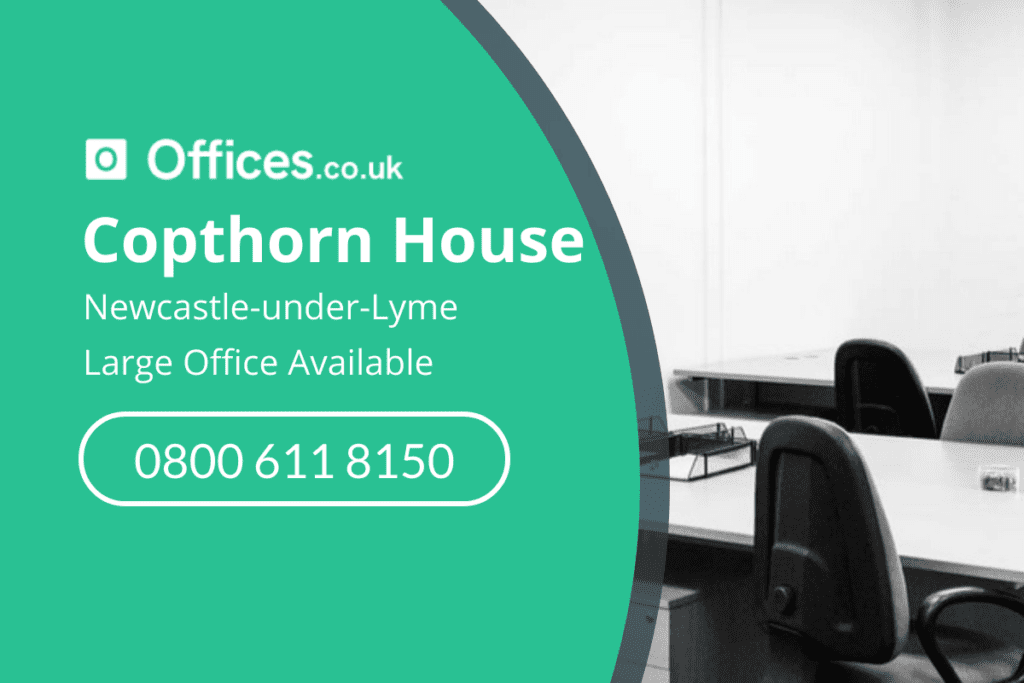 Copthorn House is located in central Newcastle-under-Lyme providing great value for businesses looking for great serviced office space with car parking in a nice central location.
Pricing is highly competitive too – please call.
Two large office opportunities have come to market in February.
Suite 101
2,570 sq ft
98 workstations
Available from 01/02/2020
Around 60 w/s of open plan space with additional areas of smaller offices
Suite 125
1,376 sq ft
32 workstations
Available from 01/02/2020
Includes a meeting room and a dedicated kitchen and breakout space
Please call 0800 611 8150 for information, pricing and floor plans.
Serviced Offices
Car Parking
Great Value Office Space to Rent in Newcastle under Lyme with Car Parking