5 of the Best Serviced Offices in Mayfair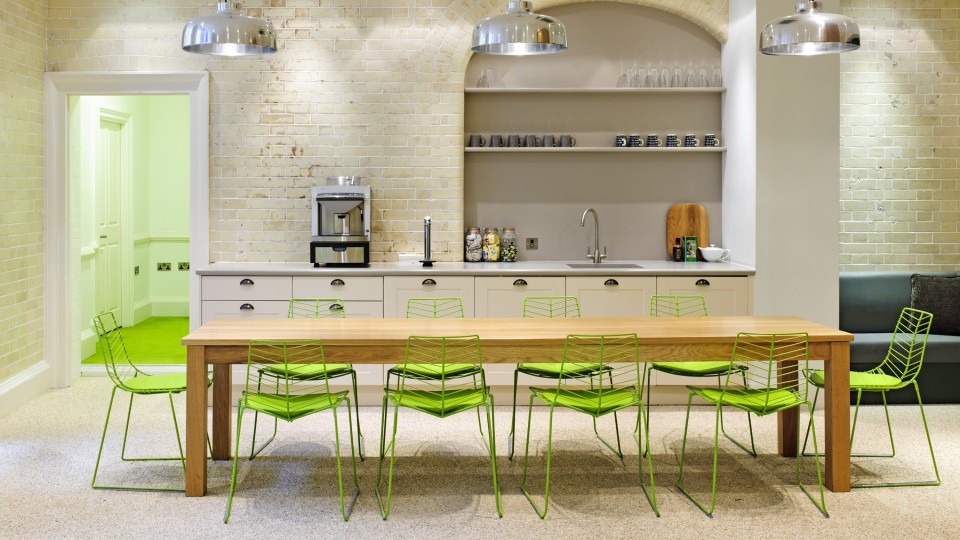 If you're on the hunt for a sleek new office space to nurture and grow your London-based business, there are plenty of gorgeous serviced offices in the bustling district of Mayfair.
Brimming with some of the best parks, theatres and art spaces in town, the area comes with a certain prestige that can help to motivate workers and add a touch of class to your business or enterprise. To help you find the perfect office to suit your needs, we've put together a brief guide to some of the best working spaces in the area.
Green Park House, Mayfair
Located a brief two-minute walk away from a Victoria Line tube station, Green Park House is a stylishly modern new-build that boasts a selection of private office spaces, three meeting rooms, a fully staffed reception area, and even a roof terrace to enjoy on warmer days. The building is designed with motivated hard workers in mind, combining natural textures with calm lighting to boost concentration and productivity.
For those looking to take a break, there is also a lively communal kitchen area where colleagues can have a much-needed chat over a coffee. Fully equipped with showers, CCTV, high-speed internet and more, this office is a real all-rounder that will not disappoint.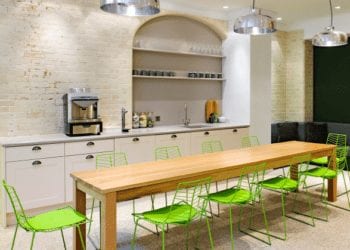 Park House, Mayfair
If stunning architecture and beautiful London parks are your kind of thing, Park House may be the serviced office space for you. Conveniently located next to Hyde Park and a number of major tube stations, the building is a great solution for workers hoping to enjoy the hustle and bustle of the city as well as the calming atmosphere of the great outdoors.
Park House is fully equipped with everything that professionals need for a successful working life including three meeting rooms, a number of virtual offices, shower facilities, bike storage, call answering services, and chic event spaces.
20 North Audley Street, Mayfair
Hosting some of the most dynamic business players in the world right now, 20 North Audley Street is the go-to office space for ambitious workers. Tucked away between Oxford Street and Grosvenor Square, the building is right in the heart of London's stylish West End – perfect for wining and dining clients or impressing future business partners.
As well as offering ultra-classy office interiors, 20 North Audley Street comes with a range of excellent facilities including four meeting rooms, several office suites, a private roof terrace, shower facilities, and a fully staffed reception area.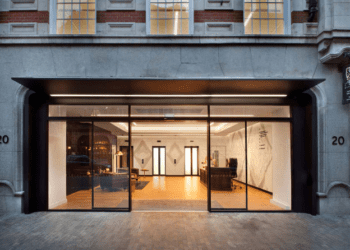 48 Dover Street, Mayfair
48 Dover Street is the perfect serviced office for people who like their workspace to feel calm and welcoming. Its light, airy spaces are an excellent mood-lifter and very conducive to focussed, productive work. If that weren't enough, 48 Dover Street is conveniently located just a few steps away from the Ritz and Green Park tube station.
It also comes fully-equipped with office essentials including private workspaces, meeting rooms, car parking facilities, break-out spaces, showers, and more.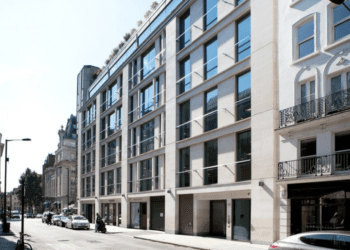 Brick Street, Mayfair
Last but not least, Brick Street is a stunningly designed office space that fans of art deco style will fall in love with. Featuring plush furniture and an array of eye-catching artworks, this building is a great option for those working within the creative industries or simply those who feel motivated by art and beauty.
Located just seven short minutes away from Hyde Park Corner, and with an array of excellent facilities such as high-speed internet, a fully equipped kitchen and several meeting rooms, Brick Street is a highly sought-after space that is sure to be snapped up fast.